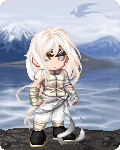 Neon Sitrus is a major supporting character in the anime, Dragon Tidal. A Jubitzu expert, Neon is from the famous Sitrus Tribe, known for its elegant, and disciplinary styles of martial arts. Initially a rival and antagonistic towards Nagatsu Ikune, he tried to prove that his natural talent, along with the fact that his own goal to become the strongest, where nothing else matters, surpasses hard work and the thought and care for others well-being. He is a childhood friend of Serenity Gatsouka, and is a master in the Sitrus Style of Martial Arts. As the prodigy and genius of the Sitrus Tribe, Neon believes that he is the only one worthy of greatness.
Debut
Anime
DT Episode #41
Movie
Dragon Tidal: N/A
Appears in
Manga, Anime, Movies
Personal
Birthdate
September 12, 1960
Gender
Male
Age
Classification
Affiliation
Ranking
A Rank
Academy Grad. Age
14

Family




Hidashi Sitrus (Father)
Nakato Sitrus (Grand Elder)
Kurenma Sitrus (Cousin)

Tribe/Clan

Sitrus Tribe
Background InformationEdit
Write the first section of your page here.
PersonalityEdit
Write the second section of your page here.
AppearanceEdit
AbilitiesEdit
Curse SealEdit
Clan HeritageEdit
Academy Finals Exams ArcEdit
Major BattlesEdit
Academt Finals Exams Arc (Season 2)
Opponent(s)
Episode(s)
Outcome
N/A
N/A
N/A
N/A
N/A
N/A
N/A
N/A
N/A
N/A
N/A
N/A
List of TechniquesEdit
Dragon Tidal
Technique
Season
Episode
Status
N/A
N/A
N/A
N/A
N/A
N/A
N/A
N/A
N/A
N/A
N/A
N/A
N/A
N/A
N/A
N/A
N/A
N/A
N/A
N/A
RelationshipsEdit