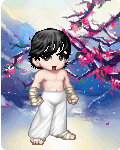 Kaiyou Jusenkyo is a major supporting character in the anime, Dragon Tidal. He is an elite second-year student and the main rival of Neon Sitrus. His ethics involves proving that one doesn't need to be naturally gifted and or care for one's ownself to become strong. He is personally trained by Sensei Magaro to be familiar with the Soul Resonance Gates, known as the Spirit Gates.
Debut
Anime
DT Episode #41
Movie
Dragon Tidal: N/A
Appears in
Manga, Anime, Movies
Personal
Birthdate
December 2, 1960
Gender
Male
Age
Classification
Affiliation
Ranking
B Rank
Academy Grad. Age
14

Tribe/Clan

Jusenkyo Tribe
Background InformationEdit
Write the first section of your page here.
PersonalityEdit
Write the second section of your page here.
AppearanceEdit
AbilitiesEdit
Spirit GatesEdit
Clan HeritageEdit
Academy Finals Exams ArcEdit
Major BattlesEdit
List of TechniquesEdit
Dragon Tidal
Technique
Season
Episode
Status
N/A
N/A
N/A
N/A
N/A
N/A
N/A
N/A
N/A
N/A
N/A
N/A
N/A
N/A
N/A
N/A
N/A
N/A
N/A
N/A
RelationshipsEdit