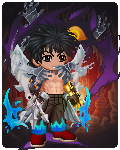 Kaito Ikune is a supporting character in the anime, Dragon Tidal. He is the younger brother of main protagonist, Nagatsu Ikune, as well as Starr Ikune. He is a first year in the intermidiate division at Azura Academy, wanting to follow in both of his brothers footsteps and become the greates martial artist in the world.
Debut
Anime
DT Episode #1
Movie
Dragon Tidal: N/A
Appears in
Manga, Anime, Movies
Personal
Birthdate
October 31, 1966
Gender
Male
Age
Classification
Affiliation
Ranking
D Rank
Academy Grad. Age
8

Family




Sogotana Ikune (Father)
Mino Ikune (Mother)
Yoruka Ikune (Grandfather)
Nagatsu Ikune (Brother)
Starr Ikune (Brother)
Suki Ikune (Sister)

Tribe/Clan

Ikune Tribe
Background Information
Edit
Write the first section of your page here.
Personality
Edit
Write the second section of your page here.
Appearance
Edit
Abilities
Edit
Jusakū Transformations
Edit
Clan Heritage
Edit
Academy Arc
Edit
Major Battles
Edit
Academt Finals Exams Arc (Season 2)
Opponent(s)
Episode(s)
Outcome
Ragnarok
43
Lose
N/A
N/A
N/A
N/A
N/A
N/A
N/A
N/A
N/A
List of Techniques
Edit
Dragon Tidal
Technique
Season
Episode
Status
Super Fist
Season 2
Episode 43
Jubitzu
N/A
N/A
N/A
N/A
N/A
N/A
N/A
N/A
N/A
N/A
N/A
N/A
N/A
N/A
N/A
N/A
Relationships
Edit